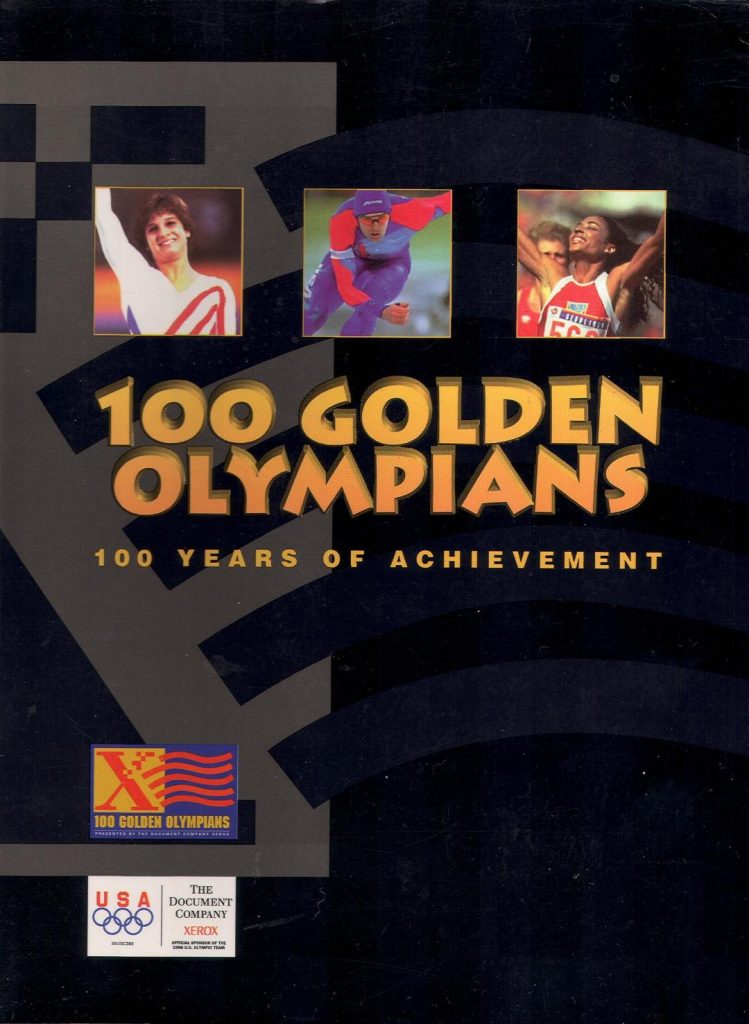 Honoring America's greatest living Olympic champions as part of the golden anniversary of the Modern Olympic Games in 1996, "100 Golden Olympians" is a limited-edition book sponsored by the United States Olympic Committee and published by the Xerox Corporation. The book was presented to the athletes during a gala dinner on the eve of the 1996 Games in Atlanta.
Steve was selected as author following his research into the Olympic decathlon during which he became friends with 1968 gold medalist Bill Toomey.
Interviewing many of the Golden Olympians, including his idol Bob Mathias—the 1948 and 1952 decathlon champion—and members of the 1980 "Miracle on Ice" hockey team as well as Eric Heiden and Peggy Fleming, was a thrill and wonderful experience.
For his work, Steve received an honorary gold medal.
(Although "100 Golden Olympians" cannot be purchased in book stores, it occasionally shows up on eBay and Amazon and in some cases carries a high price tag if it's filled with autographs from the athletes.)