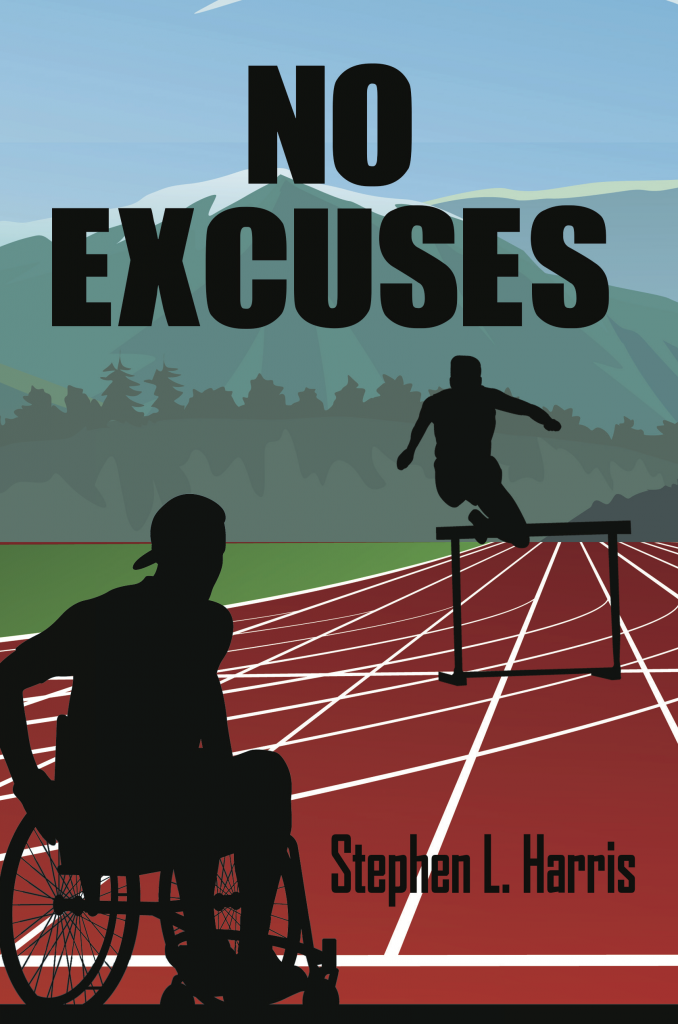 No Excuses
In this Young Adult novel, 16-year-old Skeets Stearns is a farm boy from Vermont's rural Northeast Kingdom who finds refuge in the rugged mountain behind his family farm. Roaming the mountain has made him strong, like the legendary catamount wild cat. But his physical strength has yet to give him the courage to date pretty, popular Becky Winslow, star of the high school girls' track team.
Before enlisting as a pilot in the Navy, New York City-raised Bill MacColl had been a contender to make the US Olympic Team as a decathlete. But that dream ended when his plane was shot down in combat in the Vietnam jungle. Trying to put his life back together, MacColl moves in with the Stearns family in Vermont, counting on the fresh air of the farm and the mountains to heal him.
An unexpected friendship blooms when MacColl trains Skeets to compete in the Eastern States High School Track and Field Championship. Will Skeets win the championship, and the heart of Becky Winslow? Will Bill learn to accept his disability? No Excuses is the story of transformation, triumph, and resilience as two opposites struggle together to better their lives.
Advance Praise

"Which teenager doesn't dream of becoming a sports star? My idol was the 1960 Olympic decathlon champion Rafer Johnson. He awakened my ambition to train for all disciplines. Oh dear! Shot and discus were heavy, hurdles high, the sandpit in the pole vaulting quite deep, the 1500m race excruciating. Ultimately, I did not have enough talent to become a 'king of athletes.' Nevertheless, these were important lessons in developing will and perseverance, and in making friends—according to the recommendation of the prince of poets, Johann Wolfgang von Goethe: 'One look into a book and two at life!' In No Excuses, Stephen Harris captures that will and perseverance needed to be the very best. A wonderful book."

—Volker Kluge, editor of the Journal of Olympic History