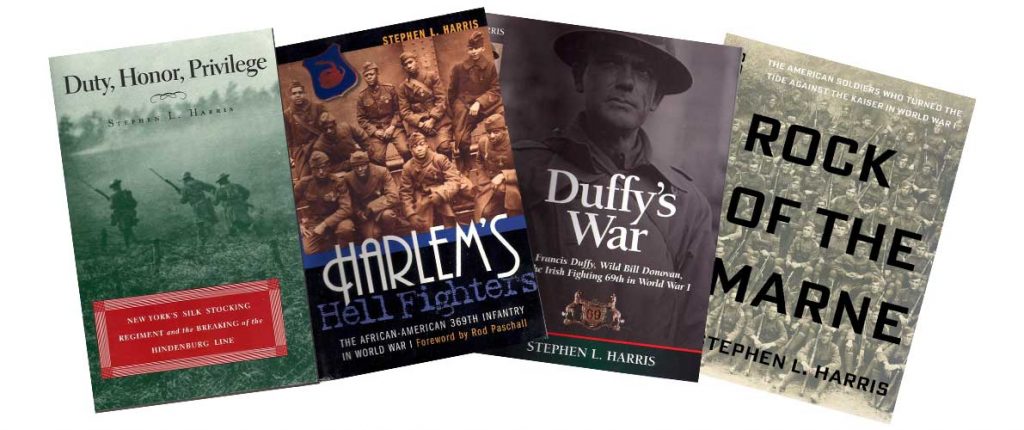 Author Stephen L. Harris, is not only an award-winning historian of the Summer Olympics but is also one of the finest and most prolific chroniclers of the American Expeditionary Forces in the Great War. He specializes in studies of highly active regiments, which allows him to focus on the soldiers and their experience in combat. Harris also has an outstanding, easy-to-read style.  Anyone with a deep interest in the American effort in World War One should consider adding each of these volumes to their library.
Duty, Honor, Privilege is the story of the 107th "Silk Stocking" Regiment of the 27th New York Division that helped capture the Hindenburg Line.
Harlem's Hell Fighters tells of the service of the 365th segregated regiment that served with distinction under French command.
Duffy's War is an account of the actions of the 165th Regiment ("Fighting 69th") of the 42nd Rainbow Division, sometimes told through the eyes of the division's famous chaplain, Father Francis Duffy.
Rock of the Marne gives the history of the 38th Regiment of the 3rd Regular Division that played a key role in halting the last German offensive of the War.
As posted on: Roads to the Great War